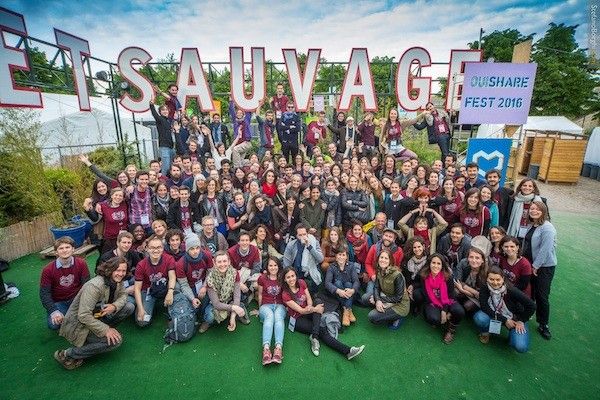 OuiShare Fest 2017 "Cities of the world, unite!" Paris/Pantin, July 5-7
Join as Event Organization Contributor! (formerly event volunteer)

Since 2013, the Fest has been a community adventure. Last year over 130 people made the event a unique experience for our participants and themselves. Event organization contributors help with the implementation of the event on-site (planned from July 2 to 9). It is a great opportunity to live the Fest from inside and meet the OuiShare community and spirit.
You can read more about what it means here:
https://ouishare.gitbooks.io/ouishare-fest-toolkit/content/team_organization.html
.  
You would like to give a hand and join the Fest 2017 event team?! Please complete this form as soon as possible. 
Late applications will be assessed on a rolling basis, but we cannot guarantee they will be considered
.
You were already part of the team in previous years? Then apply here or send a direct email to Claudine and Marguerite at getinvolved@ouisharefest.com, indicating your availability and the activity(ies) you would like to join.
start